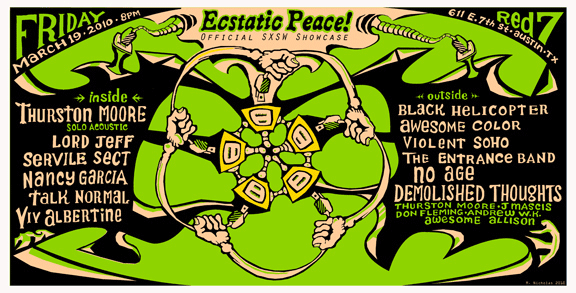 Ecstatic Peace SXSW Showcase Lineup
---
Inside Stage
Thurston Moore Solo Acoustic
Not sure even Thurston knows what will be flowing from his Martin come set time but our guess is a combination of compelling song works from his previous solo album complimented by some new structures with destinations unknown. A rare opportunity to see a truly unique songsmith in this form.

LISTEN TO THURSTON MOORE "TREES OUTSIDE THE ACADEMY" HERE >>
---
Lord Jeff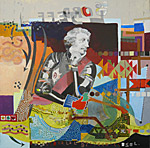 "Fronted by the eccentric Sean Goggins, Lord Jeff evoke a sense of mysticism and intrigue that will no doubt generate several unplaced comparisons to acts like the Brian Jonestown Massacre. Their tunes tend to be more somber and moody with a delicious sense of atmosphere and space." LA Rock Insider


New record coming out on Ecstatic Peace this June.

LISTEN TO LORD JEFF "THE END OF YOUR WORLD" HERE >>
---
Servile Sect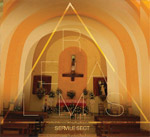 "... bizarre, and hauntingly beautiful slab of alien black metal. Not sure what else to call it, it's definitely black metal, but it's weirdly blissy and electronic sounding, more like Alcest or Amesoeurs than old school grimnity, but even then, it's still weirder, like it must have been played by robots or insects, or some massive black metal machine assembled beneath the surface of some mysterious moon." Aquarius Records


Ecstatic Peace is truly lucky to have retained this rare performance by this slumbering beast of an act. Servile Sect's new album "Realms of The Queen" is coming out in the spring on Ecstatic Peace.

LISTEN TO SERVILE SECT "ONLY THE SKY IS GENTLE" HERE >>
---
Nancy Garcia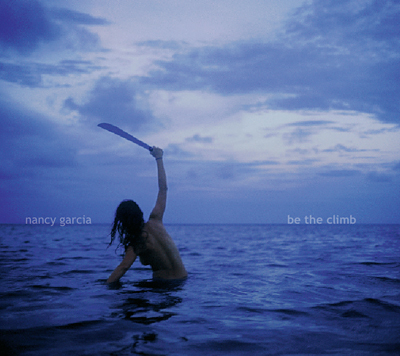 "Noise-rock and rock noise meet in an alley, spar ruthlessly, cooperatively burn down the Lower East Side of NYC."

Never really know what to expect from a Nancy Garcia performance other than that you'll be riveted to the action. Nancy's critical hit "Be The Climb" is out now on Ecstatic Peace.

LISTEN TO NANCY GARCIA "MIDWEEK SILENCE" HERE >>
---
Talk Normal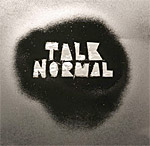 On loan for the night from Rare Book Room Records, Talk Normal's under the huzzle hit "Sugarland" has been a favorite amongst noise/punk/smear wave enthusiasts in the 718 since it's release this fall. Come see what's all the hub bub.

LISTEN TO TALK NORMAL HERE >>
---
Viv Albertine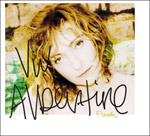 Founding member of the Slits, Viv Albertine returns to the stage and studio in solo form to reinspire and reignite. Emotionally raw, syrupy sweet, and soulful in it's honesty, Viv's new work doesn't turn back the clock so much as stop time altogether. Come enjoy the frozen moments.

Viv Albertines new CD "Flesh" is coming out on Ecstatic Peace on March 9, 2010.

LISTEN TO VIV ALBERTINE HERE >>
---
Outside Stage
Black Helicopter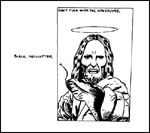 Boston turbo dirge rock outfit will waste no time transforming the outdoor stage into a helipad at Sikorsky. Melodic forms intertwine their way through robust bottom feeding beats and scornfull grooves. Come early.

Black Helicopter's new record "Don't Fuck With The Apocalypse" comes out in April on Ecstatic Peace.

LISTEN TO BLACK HELICOPTER HERE >>
---
Awesome Color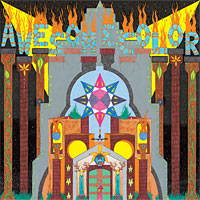 "A band that looks as youthfully innocent as Awesome Color shouldn't be capable of making such convincingly grizzled rock." Spin

One of the hardest working bands in the business, Awesome Color has spent the better part of the past six years touring their asses off with bands like Sonic Youth, Dinosaur Jr, and Radio Birdman. Look for Awesome Color all over the US this spring and then in Europe thereafter.

Awesome Color's new record "Massa Hypnos" comes out April 6 on Ecstatic Peace.

LISTEN TO AWESOME COLOR "TRANSPARENT" HERE >>
---
Violent Soho
"Violent Soho Live = A Make Out Session With The Devils Daughter. In Other Words : Good Times! " - Thurston Moore

Well,Yeah sure, he's biased but he don't lie! Come see for yourself why this band's first single "Jesus Stole My Girlfriend" is creeping around the country from radio station to radio since the band's arrival in Brooklyn from the merry metropolis of Brisbain, Australia. All the best parts of rawk included.

Violent Soho's debut album comes out March 9 on Ecstatic Peace/Universal.

LISTEN TO VIOLENT SOHO "JESUS STOLE MY GIRLFRIEND" >>
---
The Entrance Band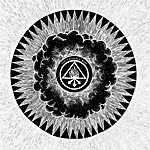 The Entrance Band has been touring the US in support of their Ecstatic Peace debut since last Spring and man, does it show. A tight explosion of loose chops splayed out before you like a summer farm potluck. While you're waiting to judge the bud, feel the sun smiling on you as stringed instrumental swarms ride the tribal currents of hope and blues and hope = a sick live band for any moment. Additionally, Paz is a sick bassist not to be missed...

The Entrance Band's debut record is out now on Ecstatic Peace.

LISTEN TO THE ENTRANCE BAND >>
---
Demolished Thoughts (formerly Society's Ills)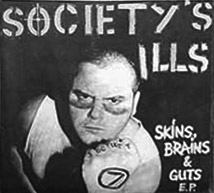 In 1994 Society's Ills(Moore, Cadena, Watt, Markey) made their world premier with the now coveted "Skins, Brains, and Guts" release - a slab that managed to cram (9) 7 seconds covers onto one 7". In 2010, the band is back and once again fronted by Thurston but he brings with him a new crue of slayers to launch the hardcore fury:

Thurston Moore: Vocals
J Mascis: Guitar
Don Fleming: Guitar
Andrew W.K.: Bass
Awesome Allison: Drums

This set is their first, but don't worry if you miss it cause I'm sure we can put this together again in another 15 years!




---
More News:

Awesome Color is embarking on a nationwide tour of the States in support of their upcoming Ecstatic Peace release "Massa Hypnos" that will take them East, West, North and South in next couple of months. Go support a tremendous live band.

Glass Rock is hitting radio and press this month. Interested parties that should and haven't yet recieved this amazing debut record should feel free to holla.

Coming Soon: Black Helicopter, Fat Worm of Error, Lord Jeff, Hat City Intuitive w/ Thurston Moore, Flaherty Nace LP, Servile Sect, MV Carbon, Vinyl releases from Hush Arbors, Leslie Keffer, Ecstatic Peace Showcase at SXSW, and don't forget to check out our ongoing winter sale!



---